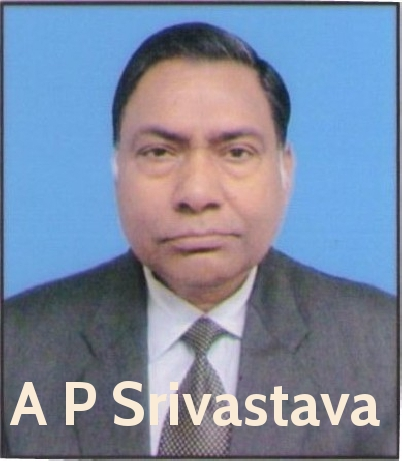 Managing Director
B.Sc.,LL.B.,F.I.I.I., A.M.T.
Recruited as Officer in 1979 Batch
Ex-CRM, United India, RO II New Delhi.
Ex-Program Co-ordinator, PGDIRM, Jaipuria Institute of Management, Lucknow
Visiting Faculty & Consultant, Corporate Training Department of General Insurers and Mngt. Institutes.
Founder: Usha Deep Insurance & Management Services Pvt. Ltd., Lucknow.
Accredited Teacher certified by AIMA, New Delhi
Accredited Faculty, III, Mumbai.
Member, Chartered Insurance Institute, London.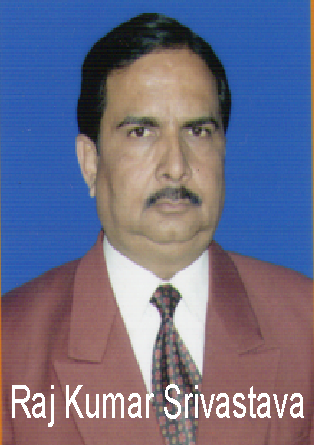 Director (e-Services)
B.Sc.,F.I.I.I.
Dip. in Health Ins.
Dip. in Marine Ins.
Dip in Life Ins. Ung.
Accredited Faculty, III, Mumbai.
Specialization in e-Learning IT Solutions.
25 years of insurance Marketing & Operations with National Insurance Co. Ltd.
8 years experience of Insurance Broking Operations in NCR.

Director (Programs)
B.A., LL.B.
Ex-Div. Manager, United India, Faridabad, Noida & Lucknow.
35 years of experience in insurance marketing and operations.
Ex-Faculty, United India, RTC, Lucknow / New Delhi for in-house trainings.
Specialization in Rashtriya Swathya Bima Yojana (RSBY).
Attended live seminars on Health / Micro Insurance organised by FICCI and ASSOCHEM.
Commitment of USHA DEEP
For Enhancement of the Professional Capabilities of the
People Associated with the Insurance and Financial Sectors.
Vision
Learning & Development of Training Partners
Empowering people to achieve excellence in their functional area
To Develop Effective and Flexible Learning Solutions as per Needs of our Clients.
To Help the Organisations in Unleashing the Power and Potential of their people.
To Guide our clients in their search for excellence in all spheres of human endeavour.
Consultancy Services
Knowledge Management.
Training Management.
Customer Care Culture.
Continuous Professional Learning.
Soft Skills.
Strategic Marketing.
Claims Management Services.
Our Accreditation
An Accredited Learning Centre(IIIALC) of III, Mumbai , a premier institution awarding technical qualifications like Licentiate / Associate / Fellowship in life as well as general insurance.
Associate & Fellowship are globally recognized qualifications for the insurance sector.
III, Mumbai also offers Specialised Diploma courses for Insurance Sector.
Our Products & Services
Effective management of right kind of knowledge and skills is essential for success in current market scenario.
We offer Sure Success Solutions for enhancement of domain knowledge & skills of the individuals as organisations associated with insurance sector.
These solutions are available for structured courses as well as customized examinations such as:

Licentiate
Associate/Fellowship/Specialized Diplomas
Surveyors
GIPSA Officers / Staff Promotion Exams

These solutions have following learning options:

For individuals:

e-Learning.
e-Coaching.
On-line Mock Tests

For Organisations:

Customized Workshops.
Guided Learning Plan.
e-Coaching
It is becoming increasingly difficult for the working professionals to attend classroom programmes to enhance / update their knowledge.
Organisations also face constraints in sparing their manpower for training / learning programmes of longer duration
Provide effective and flexible learning solutions to our clients.
To overcome this conflict, we have developed e-Coaching solutions through which the learning can be made with little classroom interaction.
e-Coaching: How it works?
The entire syllabus as per prescribed books is divided in 5-6 modules. The participant has to study the relevant chapters of the course book.
After study of the module, the participant has to attempt and submit online practice test on that module.
The participant can view his score as well as analysis of his answers. He can also view the question paper online. Queries can be referred by email and replied accordingly.
But sustained learning in a systematic manner is the pre-requisite for knowledge management and capacity building.
All the modules are to be completed in similar manner.
At the end, the candidate has to undergo one online mock tests covering the entire syllabus.
Online Tests
We have prepared large question bank on various insurance subjects / examinations like Agents, Licentiate, Associate, Fellowship and GIPSA Promotion exams.
The online mock tests are prepared on the pattern of the actual examination. The participant gets a virtual exam like experience by attempting these mock tests.
After completing the test, the participant can view his score and also the correct answers and identify his weak areas.
He can refresh his learning and attempt further online tests. Practice makes man perfect.
Customized Workshops
These are classroom interactions of short duration of 2-3 days as per requirements.
The discussion material is designed keeping in view the organisational requirements, level of participants and duration of the programme.
The theme can range from traditional subjects to the emerging subjects as well as soft skills.
The programme aims at providing intensive discussions on the subjects and covers all the related aspects like sales strategy, underwriting / technical aspects, regulatory issues, market trend, skills required for success.
Corporate Knowledge Management:
We specialise in designing KNOWLEDGE MANAGEMENT PROGRAMME for insurers, intermediaries, service providers and academic institutions for empowering excellence in the following areas:
Domain Knowledge
Sales Team Empowerment
Customer Service Excellence
Soft Skills
Our Achievements
We have trained large number of participants for III exams like Licentiate / Associate / Fellowship examinations in online mode.
We have trained so far more than 1000 officers (upto Scale IV level) and employees of PSU General Insurance Companies for their promotion screening exams.
These participants range from all over the country and have attended classroom / online trainings.
We have conducted several customized workshops / training programmes for various insurers like Reliance General, Chola MS, United India, Oriental, Bharti AXA, HDFC Chhub etc.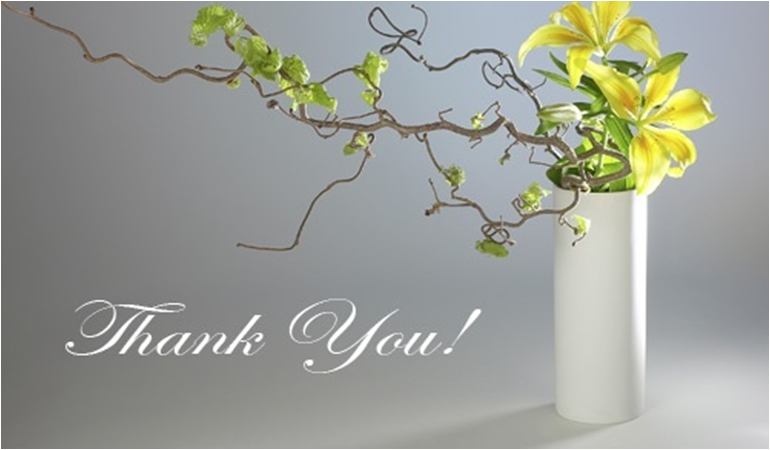 More.....